Greymouth Showcase Jewellers
88 Mackay Street, Greymouth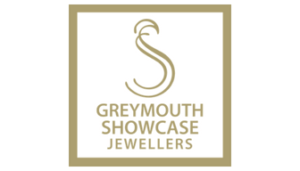 Welcome to Greymouth Showcase Jewellers. Owners Justine and Phillip Donaldson purchased the business in 2005 from Justine's father, Robin Ross, and are proud to offer an extensive range of quality jewellery, watches and associated services to the people of the West Coast and visitors alike. As diamond specialists, it is our belief that diamonds are the world's truest wonder and we want to share this treasure with you through our fine diamond engagement ring collection.
With years of knowledge and experience we will help you choose the perfect ring to suit your style and budget. We also offer leading international brands such as Pandora, Fossil, Boccia and Citizen, as well as iconic New Zealand Fashion brands Karen Walker and Kagi Jewellery. As supporters of locally sourced materials we carry a range of beautiful greenstone jewellery featuring West Coast River Jade found right here in the mountains and rivers of the West Coast of New Zealand.
At Greymouth Showcase Jewellers we pride ourselves on our exemplary customer service and our highly trained staff understand that jewellery holds deep emotional connections. They strive to help you create special memories to last a lifetime by assisting you in finding the perfect piece of jewellery to celebrate a special moment in your life.
For West Coast Rewards Card Holders
Rewards Offered:
Save 15% on selected brands and get half price watch batteries.
Rewards T&C's:
*Excludes lay-by, discounted items or store currency vouchers.
88 Mackay Street, Greymouth, Greymouth, West Coast, 7805, New Zealand

greymouth@showcasejeweller.com